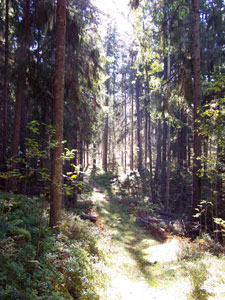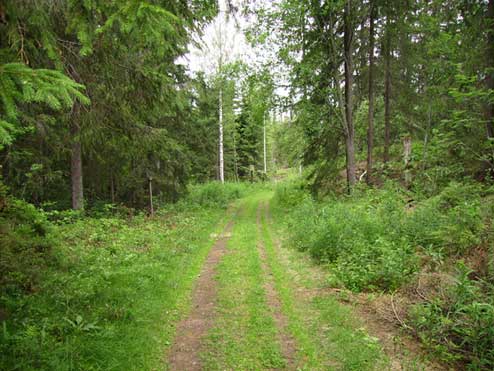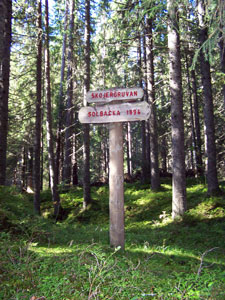 Today the
oldest part of the old mine area is covered with growth, tall pines and mosses. (No trees are older than about a 100 years, since in the old times, there was mostly mineholes and very few standing trees). Also, a lot of significant precious plants are growing here.Today the protected area has a very beautiful natural grown forest to visit, in places almost magical, and the scenary makes you easily think about trolls and other fantasy beings. Of course, there are some bears and elks and such also, but if you make sufficient noice when entering the woods, there shouldn´t be any danger.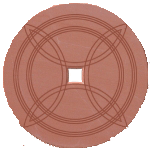 Under the foliage the whole area consists of sandstone. This particular Orsa sandstone is considered to be especially good for making tools as grindstones and whetstones. Orsa people have been working these mines for several hundred years. Documents from the 1500 century describes Orsa Grindstones as being used for payments, wich shows that the mines had at that time already been worked for many years.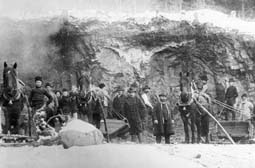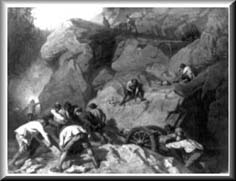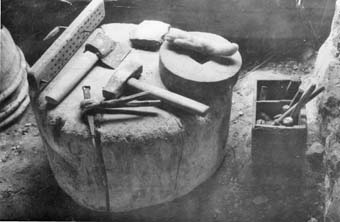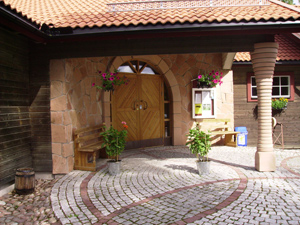 The Grindstone Museum is built in the part of Kallmora village, thats called Mässbacken.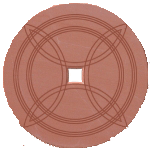 The geology of this sandstonearea is very interesting. Orsa Grindstone Mines are a part of The Siljan ring, and geologists have been interested in Orsa sandstone for many years because of its unic properties. Today the Grindstone Association works together with other interests in the Siljan lake area for the launching of METEORUM - the first GEOPARK projekt in Sweden.